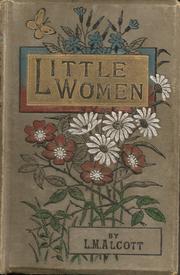 We are in the middle of rehearsals for "Little Women of Orchard House" with my high school theater company. So, I am dusting off my old Louisa May Alcott novels and remembering the wonderful world I entered when I read them long ago as a girl. Some of her characters still remain on my short list of truly lovely individuals who I fervently wish were real.
Uncle Alec, Aunt Peace, Aunt Plenty, Polly, Laurie, Marmee, Cousin Charlie, Cousin Mac..Archie, Phoebe......oh so many that I loved!
But my very first "crush", so to speak, was on her quintessentially romantic character - Professor Friedrich Bhaer.
His hovel of an apartment filled with books, music, and shabby, overstuffed chairs. His love of poetry and his love for Jo.
He loved her with respect and friendship as well as with romance. He is pretty much the sole reason I resolved, at the age of twelve, to be a writer and live in an attic apartment listening to poetry and Beethoven with little coffee cups and shelves of tea tins.
This is all to say that Children's literature is quite, quite, powerful in its influence on the adults we become. And, regretfully, I do not live in an attic apartment with dormer windows (sigh), but I found someone very much like Professor Bhaer when I got married because I knew what I was looking for, thanks to Louisa!
Creative Child writes music for all my plays and when he played me the music he composed for Friedrich and Jo, I fully concurred with his muse. If you share my own love for Friedrich Bhaer, I think you will agree that he would like his music very much. Here it is for you to hear:
http://youtu.be/MbhkXsP1ko8